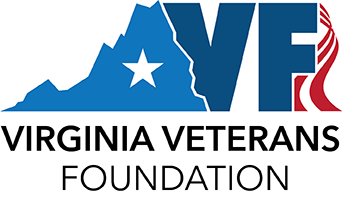 The Virginia Veterans Foundation is the official 501c3 foundation for the VFW Department of Virginia. Its mission is to support the programs and operations of the Department and to support the military, veterans of the military, and their families.
In 2019, the foundation spent over $50,000 in support of its mission. This includes $15,000 to support VFW grants for the U.S. Coast Guard who did not get paid during a government shut down. 2020 saw the foundation spend nearly $100,000 on programs including grants for community service projects, Post home improvement, and nearly $30,000 in scholarships! The best part:
No salaries are paid to anyone!
You can help by mailing a check payable to the Virginia Veterans Foundation to 403 Lee Jackson HWY Staunton, VA 24401 or by donating with the link below.
All donations to the foundation are tax deductible in accordance with the law. If you believe there is a discrepancy between the donation amount you selected and the amount you were debited, where-in-by a refund may be needed, please contact us by phone at 540-886-8112, or email at adj@vfwva.org, or in person at 403 Lee Jackson HWY Staunton, VA 24401.
Again, no salaries are paid as our foundation's board of directors are volunteers and members of the VFW. Currently, our board officers and members are as follows:
Chairman: Past VFW Commander-in-Chief Hal Roesch
Vice Chairman: Past State Commander Rick Raskin
Secretary/Treasurer: State Adjutant/Quartermaster Ed Mann
Member: Past State Commander Geoff Lyster
Member: State Sr. Vice Commander Mitch Rubenstein
Member: State Jr. Vice Commander Doug Hoffman
Member: National Adjutant General Dan West
Member: Past State Commander Tom Gimble
Member: Past State Commander Dan Boyer